Home
Click on one of the links below to check out what's on offer:
JB's : A great range and price of apparel. From sportswear to casual wear, corporate wear to workwear. The colour range of t-shirts is excellent and ideal for screen printing. More Information
Winning Spirit: A finger in every pie!  These guys do a bit of everything.
AS Colour:  Popular premium T-shirt supplier. (Ignore prices on their site, I can do better)
Bocini:  Leading manufacturer of  promotional products.  www.bocini.com.au
Visitec: The work wear and high vis specialists.  Workwear can look and feel good! More Information
Gildan:  The World's leading basic apparel brand.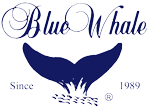 Artwork
Do you need any artwork designed?
Preferred artwork format is a vector file such as Corel Draw of a PDF. Single colour art can often be accepted as a simple jpeg. Low format artwork is all that we require to quote. Please email proofs to: steve@graphicscreenprinting.com.au
F.A.Q's
Do you have a minimum order?
No.  We will even print one shirt for you.  Of course, the more you get, the less you pay per item.
How long will it take to print my t-shirts?
An average job may take up to 2 working weeks.  If you have a specific date when you need your t-shirts printed by, just let us know and we'll do our very best to make it happen!
What sort of artwork do I need?
We prefer what is know as a Vector File.  Vector files are a series of individual shapes rather than a bitmap which is a series of dots to make an image.  Vector files can be separated easily and turned into artwork to make your screen.  With a bitmap or a jpeg for instance, artwork usually needs redrawing with a graphics package such as Corel Draw, especially if multiple colours are required.  This, of course, can increase costs.
What if I don't have "good" artwork?
Don't worry.  Send through what you do have, even if it's just a rough sketch that you've scanned in.  We'll have a look at it and let you know your options, no cost involved.
What type of t-shirts do you print on?
Pretty much anything.  Cotton, polyester, poly/cotton blends, elastane etc.  T-shirts are great to print on.  Of course, we also print on more than just t-shirts.  We print on polo shirts, hoodies, high-vis work shirts, corporate clothing, trousers, track pants, bandanas, ribbons etc etc etc.
Can you print fluro colours?
Fluro colours?  No worries!  Nice bright pinks, greens, yellows etc can look fantastic.  Brighter colours often stand out best on a lighter coloured shirt, but we can even make black t-shirts look fantastic, often using a white base colour to best show off the fluro inks.